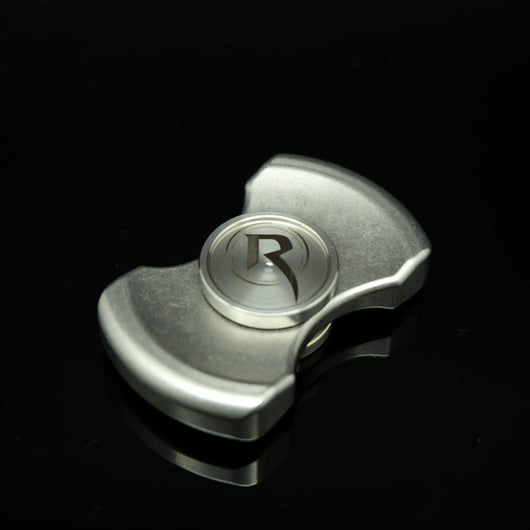 Tungsten Stubby Spinner and Cigar Stand
Regular price $451.00 Sale
Tungsten Tumbled finish body with Stainless Grips.
We will ship out your purchase within 2 weeks of purchase these are made and will start shipping immediately but depending on numbers could take up to the full 2 weeks to dispatch.
Spinning fidget toy with cigar stand functionality. Fully machined then tumbled finish body, removable screw caps in stainless steel for service and changing material types. Ceramic hybrid bearings.
Footprint 50mm x 30mm x 9mm body. 11.7mm at grips
Weight 135g