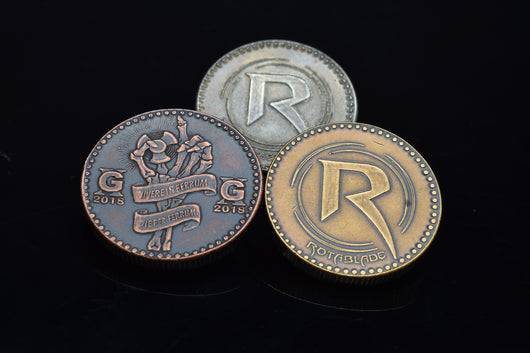 RotaCoin Set
Regular price £78.00 £40.00 Sale
These are special minted worry coins with the ROTABLADE logo on one side and the ROTABLADE skeleton hand on the other.
High quality detail with edge pattern.
Current stock is the special GX10 edition made for the Vegas show. Once these are sold out they will not be available again. After this non GX10 version will be available.
Set includes 1 x Nickel, 1 x Copper and 1 x Bronze RotaCoin