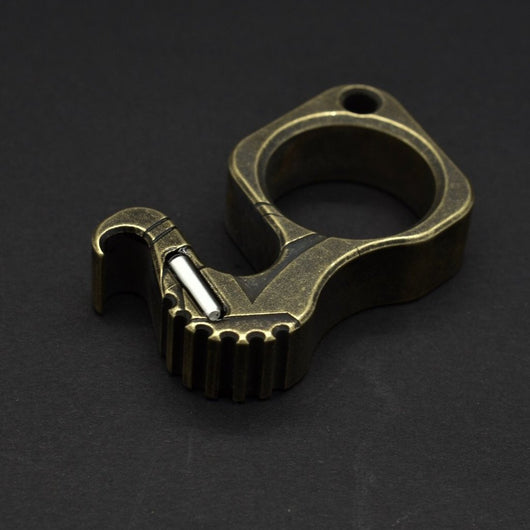 RotaThing Brass
Regular price £0.00 £85.00 Sale
Multi purpose functional tool manufactured from brass and fully machined all over.
Finished with a distressed battle worn style as the image shows.
They are also specially laser engraved with the ROTABLADE logo on one side.
Uses include;
Bottle Opener
Cigar Stand/rest
Phone stand
Pen Stand
Notebook Stand
Box Opener/Scoring edge
Please note as a Multi-Tool the RotaThing can be dangerous and not recommended for children.
These will ship inside 2 working days.