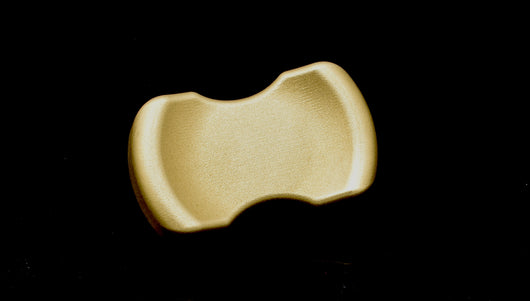 Brass WorryStone
Regular price £55.00 Sale
This item will ship within 1 week from day of order. 
Fully machined sandblasted WorryStone. 
This unique subtle fidget toy is ideal for stealth fidgeting and to keep those busy hands occupied, this small and smooth stone takes the worry stone to the next level.
Dimensions: 35mm x 20mm x 9mm
Weight: 32g approx
 Please be aware these are not designed to spin like normal fidget spinners.
 Please note any item bought with other items advertised as later availability will ship when all items are available.