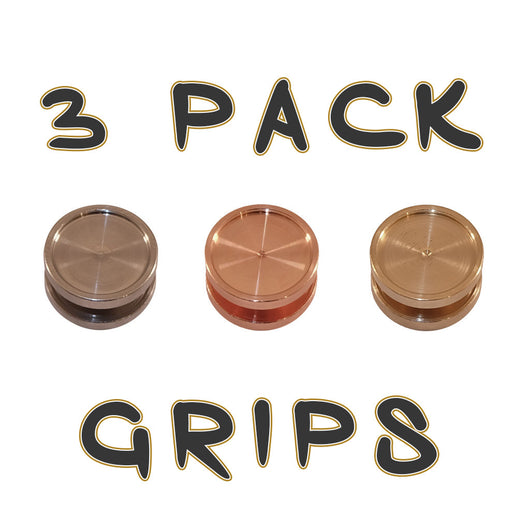 3 Pack Rotablade Stubby & Nano Additional Grips
Regular price £40.00 Sale
This is a 3 pack and you can choose from Stainless Steel, Copper, Brass and Titanium. Please add notes to the order of what 3 you require. If you do not state then SS, brass and copper will be sent as standard. Please note you can only order a maximum of 2 titanium grips within your 3 pack.
Full machined additional grips in a choice of material. Threaded for easy changing and removal for maintenance.
This accessory does not work with the Rotablade
These items are in stock but due to volume of orders may take up to 7 working days to dispatch.
Please note any item bought with other items advertised as later availability will ship when all items are available.