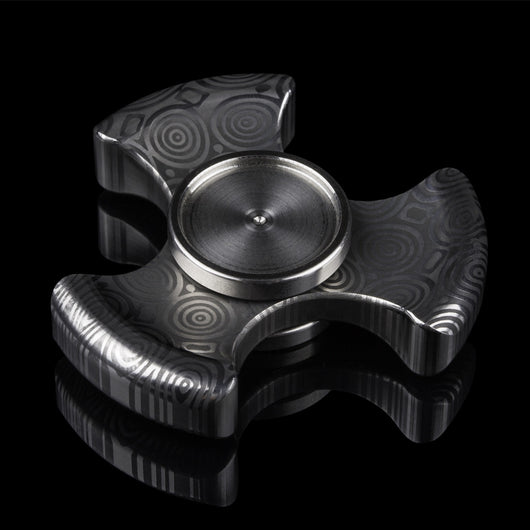 Damasteel Tri-Stubby Spinner and Cigar Stand
Regular price $438.00 Sale
Damasteel Tri-Stubby body made from Bluetongue patterned bar with Titanium Grips

Spinning fidget toy with cigar stand functionality. Fully machined finish body, removable screw caps for service and changing material types. Ceramic hybrid bearings.
Footprint 50mm x 30mm x 9mm body. 11.7mm at grips
Weight: Damasteel with Ti Grips 63g
Please note as they are deep acid etched which is not a uniform process they may not be as balanced as the plain machined stubby.
Please note any item bought with other items advertised as later availability will ship when all items are available.
Please note standard material grips will be discontinuing, when stock has depleted, new style grips will be used in replacement.